What We Do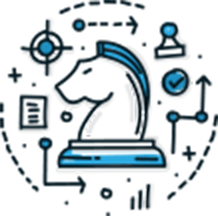 When $10 MM in revenue needs to be $40 MM, doing the same thing you have always done is not going to get you there.
Even the most innovative businesses can get stuck in marketing rut. We work with your internal teams to apply data driven marketing and a scientific approach to growth.
We combine science with experience-based intuition and testing to reverse-engineer from your goals and implement strategies based on facts.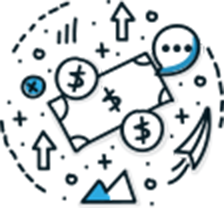 Having a huge ad-spend budget is great, if you know what to do with it.
We have achieved double-digit ROI for clients with $100,000 to $1 million+ ad spend budgets.
Through careful analysis of your marketing channel performance, we target opportunities, implement new ads and systems, and optimize your campaigns to cut spend and get you higher returns.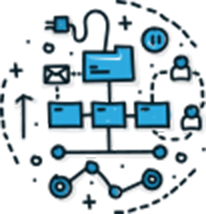 Rarely are marketing and sales team working as closely as they should be.
Is your sales team dissatisfied with the quality of their leads? Does marketing truly understand what constitutes a "well-qualified lead". In most cases, the answers are clear. Sales is not happy and marketing does not understand why.
By analyzing your campaigns and optimizing your funnel we can dramatically increase the productivity of your sales team and get your sales and marketing teams in sync.
How We Do It
Your business is unique. And the way we approach your business' strategy is unique as well. Here's just a few of the services we offer.
Landing page creation
Marketing automation
Facebook Advertising
Adwords
Data Science
CRO
SEO
Website Optimizing
Conversion Strategy
Market Research
Our Successful Clients Are
Businesses that can spend $3 on a lead or $100 to acquire a new customer
Funded startups and established companies with annual revenues that top $1 million
Companies that are generating less than $1 million a year but have a fantastic product or service, a sincere passion for their business, and are willing to invest in growth
Firms who trust in and value our expertise and want to build a long-term partnership
Our Clients Are Not
Companies looking for a quick-fix or hack to bring a one-time boost to sales or leads
Businesses that are unwilling to spend money to experience growth
Selling or promoting pornography, weapons, or gambling
Micro-managing our efforts. Our experts know how to bring in sustainable, honest growth. Successful clients respect our expertise and trust us to bring results.
Your business growth is worth a phone call
Schedule a free consultation with one of our growth experts now, and get a first hand taste of what we can do for you.