$351,775.00 Australian.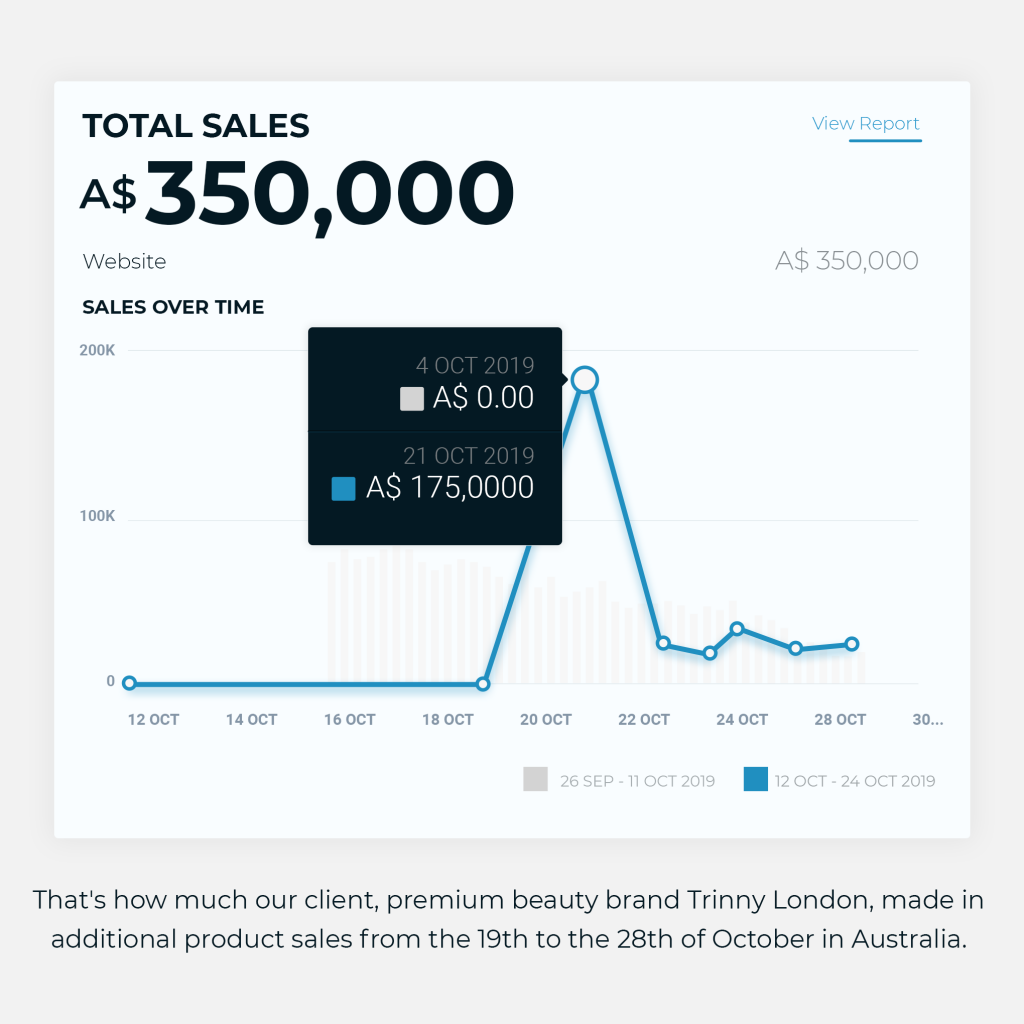 That's how much our client, premium beauty brand Trinny London, made in product sales from 19th to 28th October in Australia.
It's great, but that's not the main point of this post.
See, if you pay closer attention to the above screenshot, you'll notice that the bulk of the sales came in around 19th to 21st October…
Along with a nice little bump on 24th October in the aftermath of the 21st October sales peak.

So did this happen purely by chance? Absolutely not.
Here's what happened:

For about a week before 19th October, we kept ad spend pretty low – which, as you can see, resulted in negligible sales.
We did this to make sure we could accurately account for purchases in the near future as a direct result from the organic PR side that was about to begin.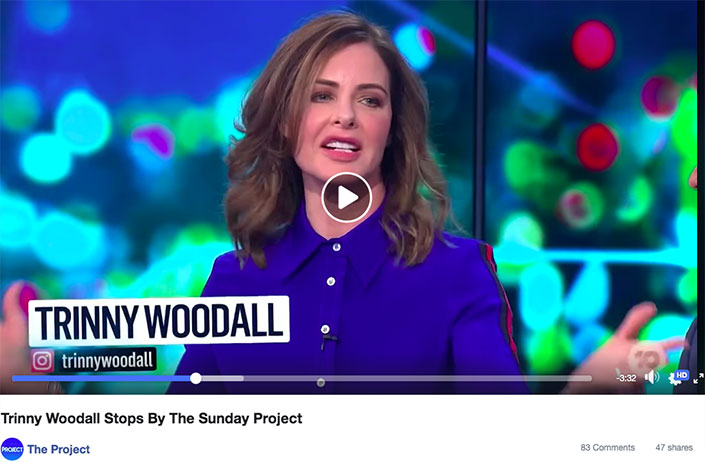 And it all began when Trinny Woodall (Trinny London's founder) appeared on The Sunday Project on 20th October.
It was on this show that Trinny made an unexpected "spelling slip-up" in a "She said WHAT on TV?!" moment… which got a lot of extra press attention (that certainly didn't hurt).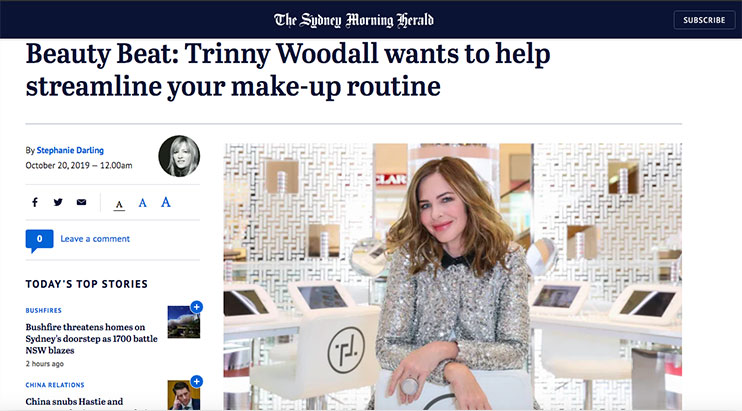 On the same day, she was also featured in The Sydney Morning Herald where she talks about her Trinny London pop-up.
All these media appearances contributed to the spike in sales from 19th to 21st October and we hit a peak at around A$175,000 in sales on the 21st alone.
Those are good numbers, but we were still not done.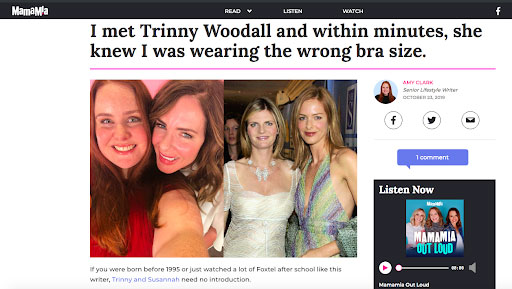 Trinny was then featured in MamaMia on 23rd October about her 20-year friendship with Susannah Constantine, both of makeover TV show "What Not to Wear" fame…
… Followed by InStyle on 24th October about the Get Lippy Podcast where she talks about skincare and makeup.
These helped with the nice little bump in sales from 23rd to 24th October as reflected in the first screenshot, after the initial hoo-ha from 19th to 21st October had gradually died down.
So how did our team at Cubatica maximize the use of these PR pieces?
Firstly, we repurposed the PR materials into ads… then put them onto the platform and boosted them to capture a massive number of current and potential customers.
But that's only half the equation.
At the same time, we also put on product ads based on what the PR pieces were about and where they're being pushed… so as to place people in "active buying mode" while riding on the PR wave.
The result? A very nice Cost per Purchase – and of course, an additional $351,775.00 in sales in just 9 days of being in the spotlight!
So if you've got some press attention going for your business (or plan to), don't just boost these PR pieces for brand awareness…
Remember to tie them into your relevant products or services and put on ads to get people to BUY!
You might be pleasantly surprised by the amount of sales you can generate with this two-prong approach of combining PR with performance.
Let us know how it goes!
Got an Ecommerce Business?
A Free 20 minute call with us could mean a steady 20% Increase in sales each month.